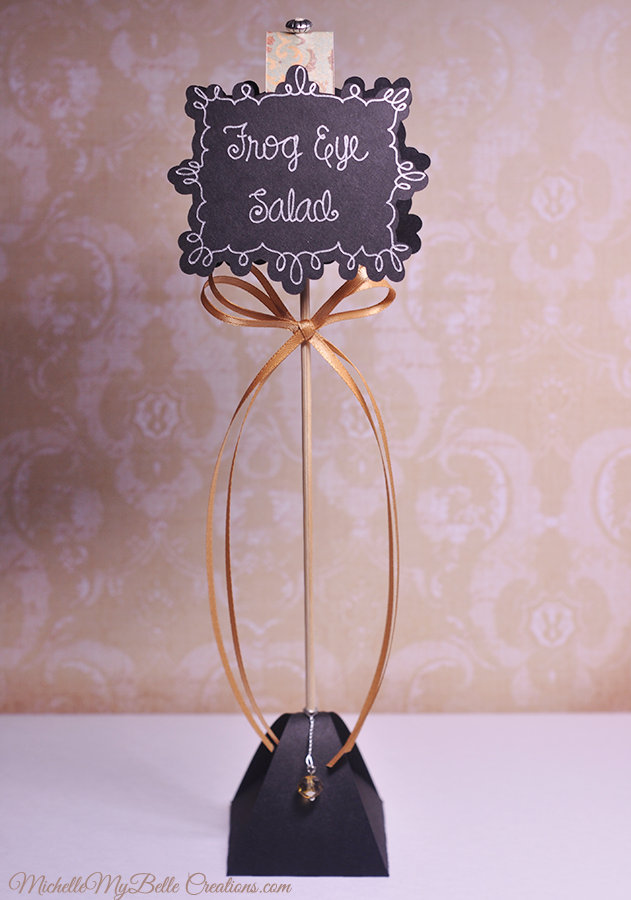 Omar's Self Standing Food Tag 
If you're having a family gathering or just some friends over and will be setting up a Buffet style table, I think these are just the ticket. How many times do you have guests asking what a particular dish or dessert is? Just place these Self Standing Food Tags next to the prepared dish. They make a wonderful  presentation and can be embellished in so many ways! You can always re-use the bases and skewer again by switching out the top portion of the tag. Just remove the bead and tag and replace with another for your next family gathering.
I  used a Marker Holder by Amy Chomas for the Explore and a Silver Gel Pen I purchased at Walmart. The pack contains 16 Gel Pens, I think it was $6 for the pack. It consists of 4 neon – 4 metallic – 4 glitter – 4 pastel. The ink flow is really nice and there was no skipping.
Make sure to visit Omar's blog for the SVG file, and check out the rest of his blog for additional files as well.
Thanks for stopping by! 🙂
Michelle
(Visited 713 time, 1 visit today)