Amy Chomas, owner of Chomas Creations was our Guest on ScrappyDew Live tonight. She is a home based business creating tools for your die-cutting machines. Everything is done in home and in the USA! How awesome is that.
I had the opportunity to test her Pen Holders and Engraving Tool for the Cricut Explore. I like the ability to use just about any pen or marker in the holders. I'm not worried about breaking the Explore holder by using a pen or marker that does not fit properly. It opens up so many more design options.
I made a very short video showing the engraver tip in action. I'm still testing the machine, reason for the sticker still on the back of the door. LOL
This is what the completed engraving looks like. Click to enlarge image. Some vellum may be thinner than others, be sure to test it first. The engraver is not made for vellum (it's for metal sheets, acrylic and dog tags etc.) this was just a test. I also used an embossing mat under the vellum.
I also engraved on some Metal Repair Tape that I purchased from Lowe's approximately 1-2 years ago, and then cut the shadow layer. The tape is not quite 2 inches in height.
My completed project below. I created it for my mom, I was thinking about coloring the ribbon as well, but then decided not to. I just did the word hope. This image is by Beccy's Place, I pixel traced the image in Make the Cut and Exported it as an SVG and uploaded it into Design Space. It's a luminary made from vellum, I used a Martha Stewart punch at the top, added some butterflies for dimension. Download the butterflies.
It's a very simple looking project and is so pretty in person.
I want to thank Amy for guesting on our show tonight. Be sure to watch my blog, I'll be posting more projects using Amy's tools!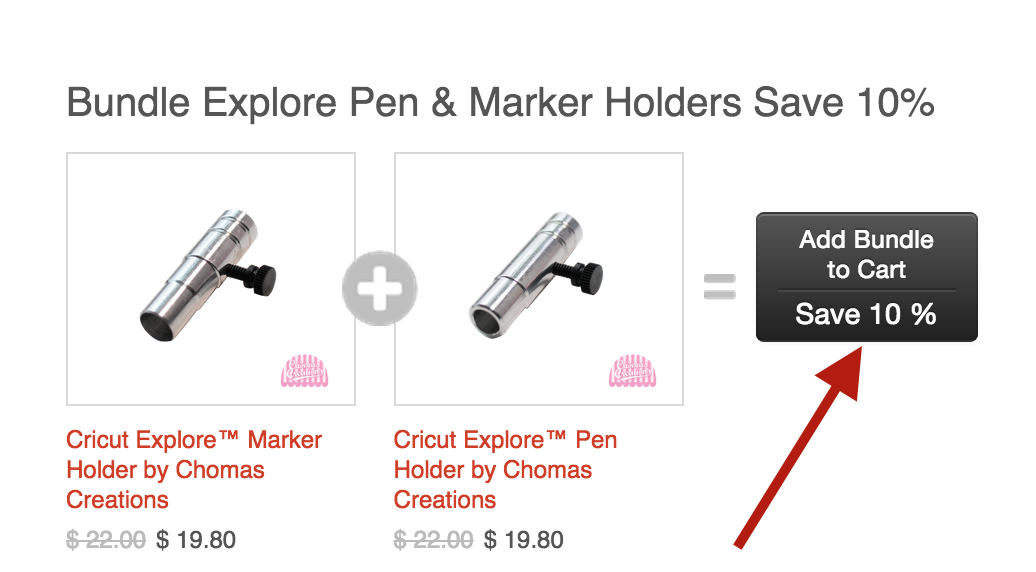 Purchase both Pen and Marker holders and save 10%. Click on Add Bundle to Cart.
Thanks for visiting.
Michelle