I had a few people ask recently "How do I delete my SVG Library database and start from scratch?" So I created this little tutorial.
Before starting this process, I suggest making a Backup of your Database. Go to Library Actions – Create Backup.
Give your Library a name and add a date as well. Select where you would like to save it and click on Save.
Go to View – Folder View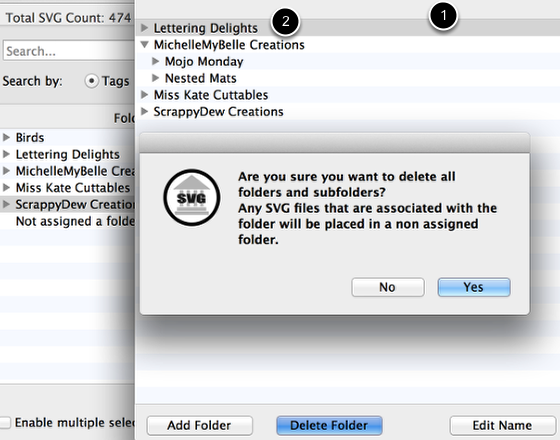 The Folder Organizer window will be displayed. Select a main folder and select Delete Folder. It will ask "Are you sure you want to delete all folders and subfolders." click Yes. Continue until all folders have been deleted. Close out the Folder Organizer window.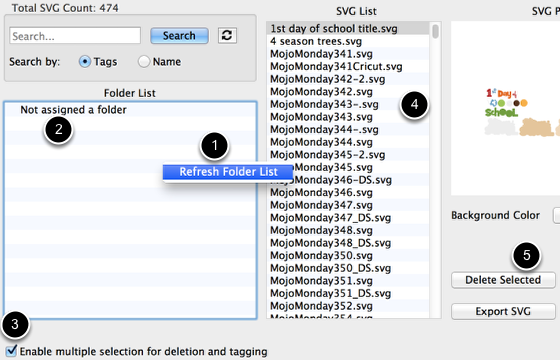 Right Click to Refresh your Folder List. All the files that were inside the deleted folders have now been assigned to the Not assigned folder. Click on Not Assigned – Click on Enable multiple – Ctrl A or Cmd A to Select All the files in the SVG List – Click on Delete Selected.
It will ask "Are you sure you would like to delete this from your Library." Click Yes, Delete.
You'll have a fresh start to catalog all your SVG files. Now, if you have a very large database, you may have to delete a selection of folders at a time and repeat these steps. I have not tried this with a large database as of yet.
Thanks for stopping by.
Michelle
(Visited 937 time, 1 visit today)