When I first heard about this new light studio, I was intrigued. I do a lot of crafting and so often I don't have time to pull out the tripod, or DSLR to take a quick shot of a project I created. With the latest smartphone camera technology, more and more people are relying on their phones to grab those quick shots.
Well, I decided to go for it and make the purchase. I opted for the SHOTBOX Bundle w/ SideShot and Backdrops.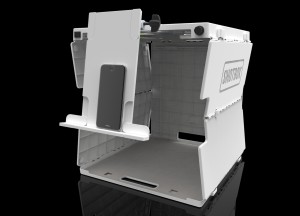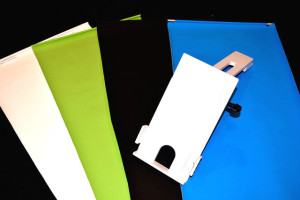 SideShot
The SideShot is an attachable arm with built-in LED strips to provide key lighting to take superb pictures of 3D objects. Height, angle, and distance are easily adjustable and the platform is built for smart phones, smart cameras and tablets.  Designed for online sellers, bloggers, hobbyists and collectors to take perfectly lit photos. 
Features:

Simple placement foot

Adjustable to height, distance and angle.

Two 12″ COB LED lighting strips on underside of platform.

Includes:

Power cable (tethers to SHOTBOX).

Carry bag.
A view of the Led lights strips on the SideShot. I'll be honest, before I made the purchase, one of my concerns were the strips. Are they replaceable? How long would they last?
 This is a statement concerning the lights from the SHOTBOX FAQ page.
The lights aren't replaceable, but they are rated at 50,000 hours, equating to 22+ years at 6 hours a day. So they won't go out anytime soon. We guarantee the box for any failures for 12 months. That would include anything with the structure, wiring and lighting, etc.
What I really love about the SHOTBOX, is it's size, 16.2 inches high and 15.5 inches wide. Offering ample room for items in varying sizes to be photographed. On the front right hand side, you have a dimmer switch to control the intensity of the lights. On the far left, a toggle switch for Left, Center and Right lighting.
A fully contained, collapsable, portable Photo Studio, ready to take with you at a moments notice if needed. For those short on space, it's a perfect setup!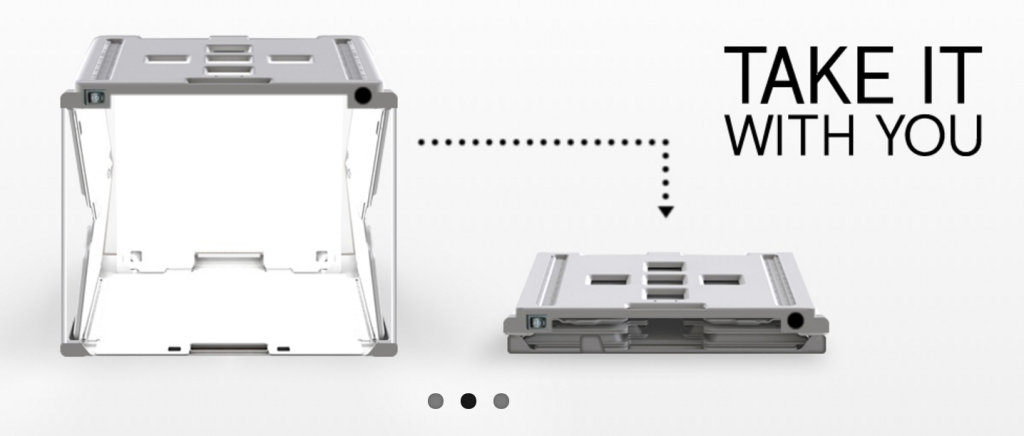 I opted to purchased the Deluxe Tote Bag as well, it stores the SHOTBOX and all it's accessories, keeping them protected in one convenient bag.
Now it's time to see what this Light Studio is capable of.
Created for me by Mary Anderson Gibson, Design Team member for ScrappyDew Creations.
 I decided not to stage the objects to be photographed, just using the optional backgrounds from the Backdrop kit. As you can see, the SHOTBOX did an amazing job with the lighting, showing all the details. Shots were taken with my iPhone 6S Plus. I'm very pleased with the results!
So, if you're thinking about purchasing the SHOTBOX Photo Light Studio now is the perfect time! Use this coupon code SOCIAL20 to save $20 off your purchase. This blog post contains my affiliate link for SHOTBOX.

Appreciate you stopping by. 🙂
~Michelle~
(Visited 155 time, 1 visit today)