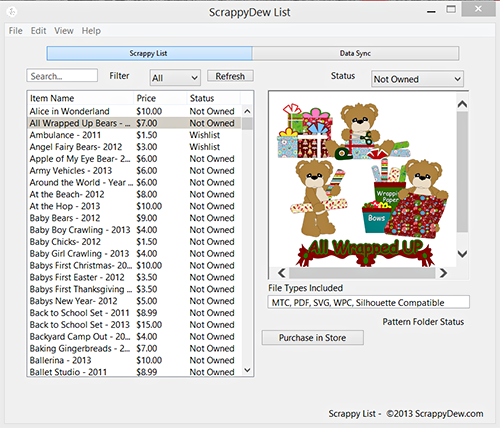 Have you ever wondered how many ScrappyDew pattern files you own or where you've placed a certain pattern file folder on your computer?
Now there is a great little App that will help with that. And it's Free!
A Free program for Mac and Windows that will sync the entire ScrappyDew pattern library. Select the patterns you own or add to your wishlist. This program will help you stay organized with the 400+ of patterns you own.
You can watch the Demo video Here
Download the Free Scrappy List App Here
Michelle
(Visited 336 time, 1 visit today)