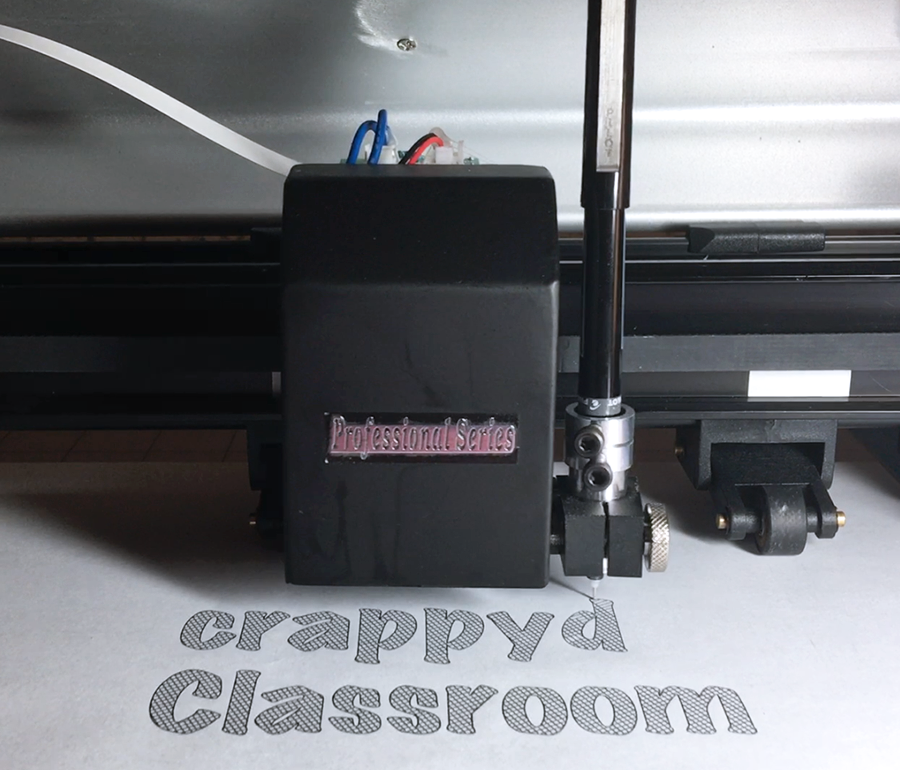 Line Fill & Silver Bullet Professional
Today I took  a few minutes to "play" with some fonts and my Silver Bullet Professional. Sure Cuts A Lot 4 has a great feature called Line Fill. It's great for filling in text when using the Pen Tool. It can also be used with the Engraving Tool, or embossing pens. There are so many options!
Using the Engraving Tool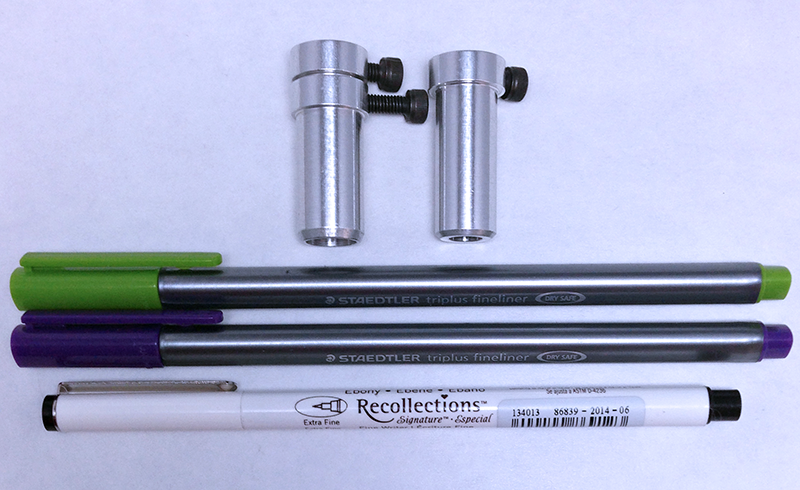 This set of three holders allows you to choose any one of three different widths for ensuring that your pen is held securely no matter the size. The outer takes pens/tools up to 12.8 mm. Each of the other holders can be stacked inside the first one to hold smaller items. The middle takes up to 11.7 mm and the smallest takes items to 9.4 mm. These wildly popular holders can handle even the smallest Sakura pens and glue pens for just about any project.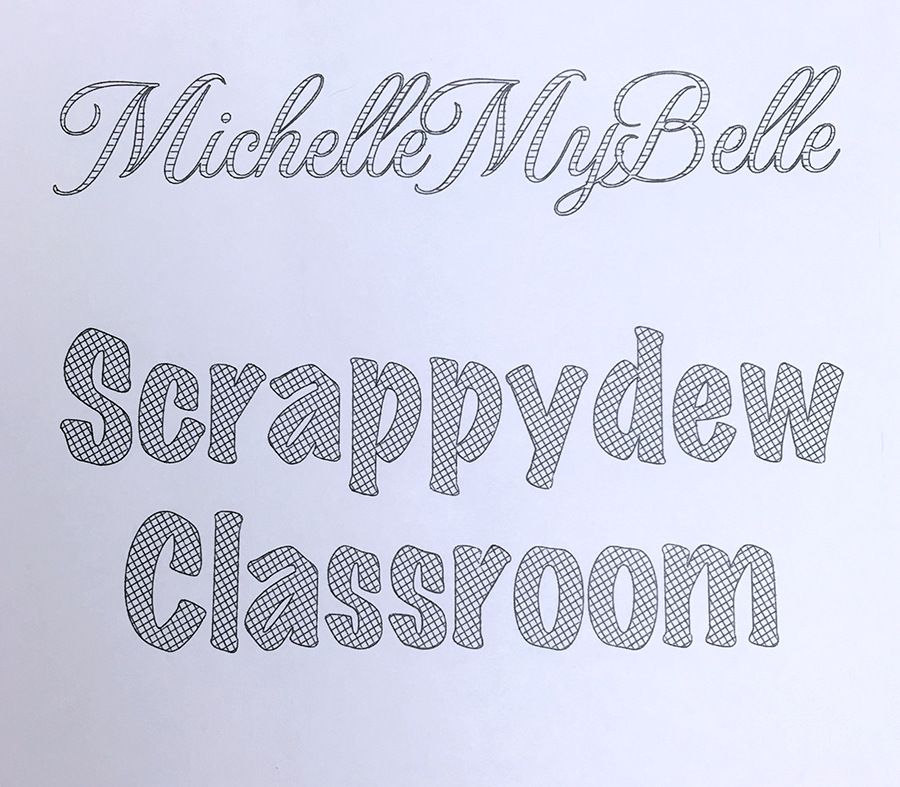 For my name, I used Monte Carlo Regular by Rob Leuschke. I love his style, currently I only own one of Rob's fonts. Marker Felt Wide for ScrappyDew Classroom. Below are the settings used for ScrappyDew text. 
You can access the "Line Fill" feature in SCAL by going to Effects – Line Fill. Give it a try, you can create a variety of fills just by changing  the settings.
Thanks for stopping by.
~Michelle~
(Visited 307 time, 1 visit today)