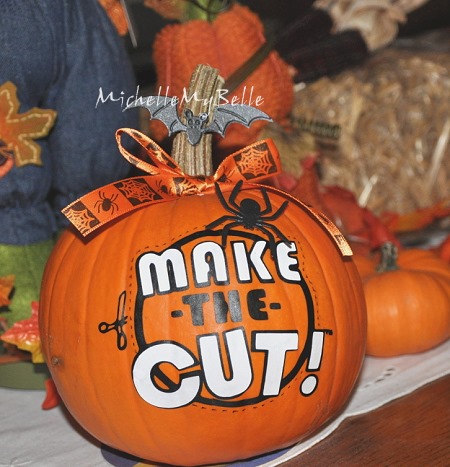 Fall Pumpkins
It all started with the above pumpkin I shared on FB recently. Created back in 2010 for a challenge on the Make the Cut Forum. Take something from your home and embellish it. At the time, it was close to Halloween and so I grabbed a pumpkin an applied vinyl to it. Along with some ribbon, cardstock silhouette of a bat and spider. It was a big hit!! Andy, creator of the Make the Cut program loved it.
A few people seen my post and asked if I would create a pumpkin for them as well.
Created for the Cricut Lovers Guide to Design Space FB group. A request from Paulette, group owner.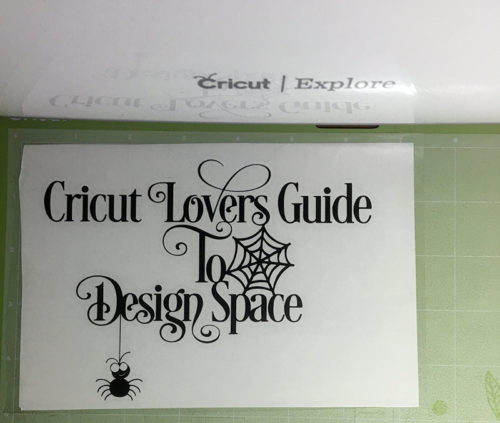 The design I came up with for her pumpkin. Font is Desire Pro by Charles Borges de Oliveira. He's a member of the Shop Fontaholics Facebook group, members receive discounts on designer fonts. If you're a font lover, it's an awesome group with lots of information about fonts!
I used the Spiderweb Silhouette from the Creepy Critters cartridge. Spider, Mini Monsters free image within Design space. Dressed the Cricut bug up as a spider, being that it was Halloween! LOL
Second pumpkin created for my good friend, Christopher, owner and CEO of Brutus|Monroe. Images of his two dogs, Brutus (on the right) and Benson (on the left). Illustrated by Chuck Carson and turned into a stamp set titled Brutus and Friends.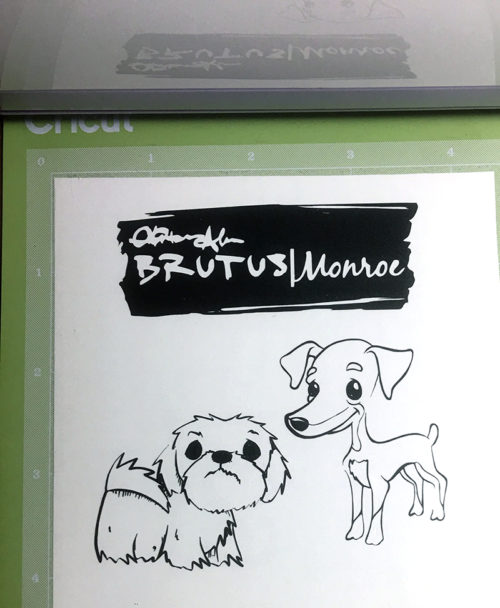 I approached Christopher, asked if he would send me the original stamp design files. Not realizing why, the designs needed to be resized and cut from vinyl. He had no idea I was using these images/designs for the pumpkin. 🙂 Used a Sharpie to color the inside heart, a white Inkssentials Opaque pen for Benson's eyes, and a Precise v5 extra fine pen for his fur. I opted to delete some of the fur when cutting the vinyl, the details would be very tedious for weeding. Pumpkin measures about 4.60 inches in height, not including the stem.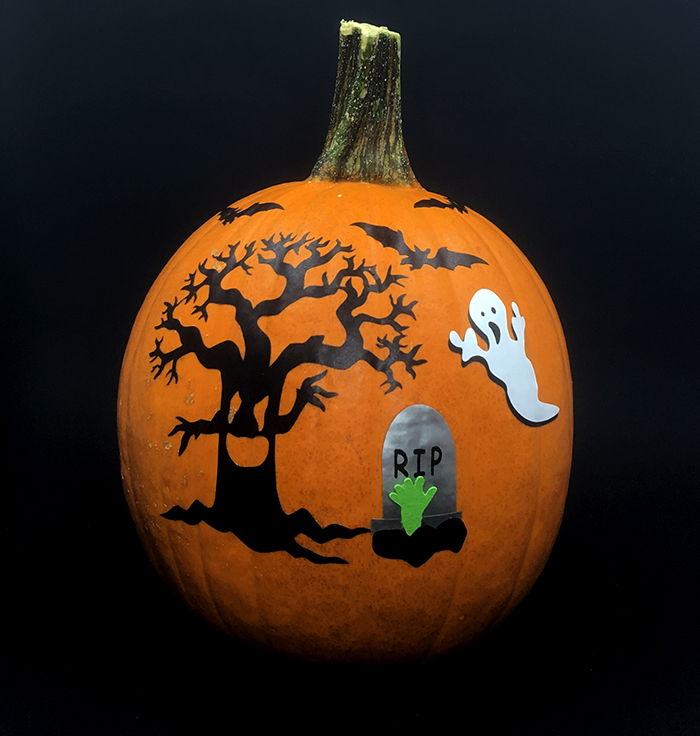 Last pumpkin, not a request but made for my son. Created using the Zombies and bats from the Haunted House digital files by ScrappyDew.  The shadow layer I used as an offset shadow for the ghost. I really wanted the hand to have some dimension, not lay flat on the tombstone. So I opted for cardstock instead of vinyl, 🙂 should have taken a side shot.
I hope you enjoyed my projects, better late than never. 🙂
Thanks for visiting today!
~Michelle~
(Visited 136 time, 1 visit today)