A blessings mini pail project created using Amy Chomas Creations Pen holder for the Cricut Explore.
On October 30th 2014, Amy was a guest on the ScrappyDew Live show. She demonstrated her new tools for the Explore. I had the opportunity to work with her new holders and engraving tip. All of her holders are made of Aluminum in the USA. The holder on the Explore is plastic and you need to be very careful when inserting 3rd party pens. Many have broken their holders by using non approved Cricut pens. With Amy's holders I can use just about any pen I purchase, I'm not limited to certain colors or styles.
For a limited time, Amy is offering a discount towards the purchase of her holders and engraving tips. Use the coupon code MMB30 to save 30% during checkout!!
 I used a Recollections pastel Gel Pen purchased from Michaels to create my text. It's sold in a package of 5. The Glitter pack is shown below.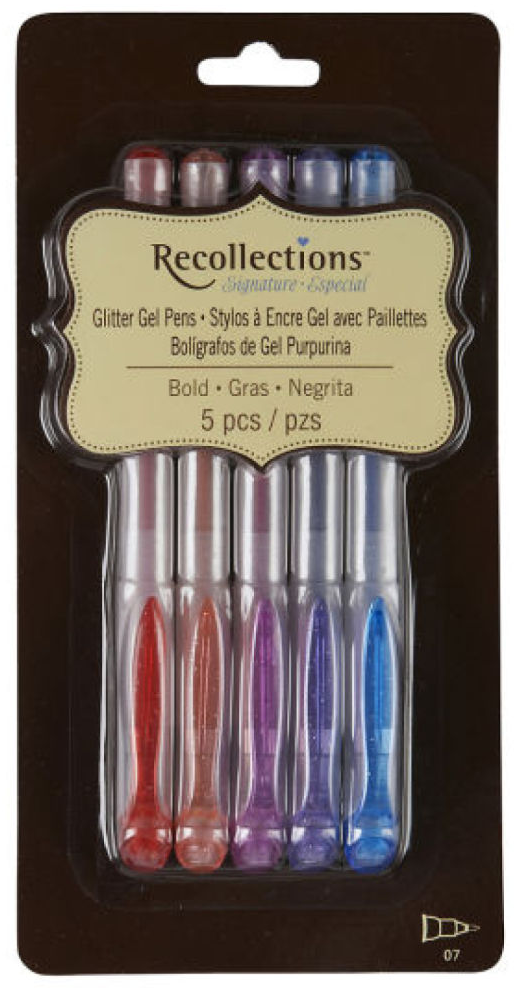 The label shape and leaves are from the Cricut subscription, it came with a 2 week trial when I purchased the machine. I also wrapped some Hershey Nuggets and placed them inside a cello bag tied with ribbon. The cardstock is from K&CoMPANY. I attached some ribbon to the outside handle to finish off my project. This would make a nice little gift for a teacher or maybe someone in a Assisted Living Facility as well. I created this for my MIL.
I hope you enjoyed my project. Thanks for visiting! 🙂
Michelle