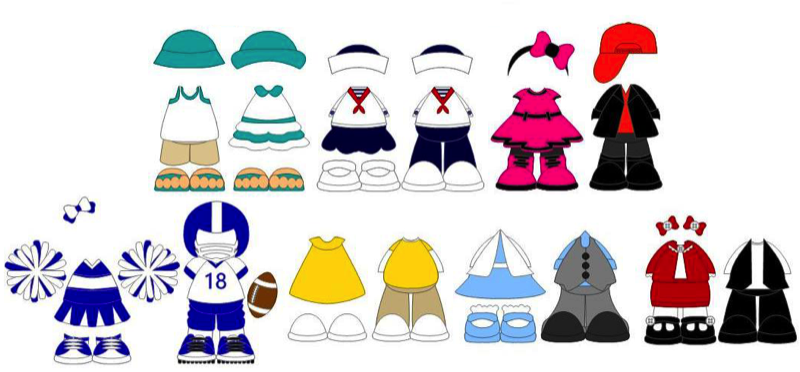 Scrap Factory Doll Builder Program
Expansion Packs
When we created this program we wanted other designers to be able to upload their dolls as well. All you need to do is use their expansion key to unlock more dolls.
Create 128+ Different Dolls with Basic Set
Same Registration Code for
Both Mac and Windows
Bear and Human Dolls Included
Requirements:
Windows XP, Vista, 7, 8 & Internet Access or
Mac OS X 10.7 or above & Internet Access needed
to download photos.
Current Version: 2.2.2

 Use Coupon Code

MMB30

to save an additional 30%
Currently, there are 34 available expansion packs to add to your Scrap Factory Doll Builder Program.
With the purchase you will get your activation code immediately. You will also get the basic starter doll set that consists of:
2 x Body Styles Human
2 x Body Style Bears
8 x Boy Hair Styles
8 x Girl Hair Styles
8 x Boy Outfits
8 x Girl Outfits
(Visited 1,733 time, 1 visit today)